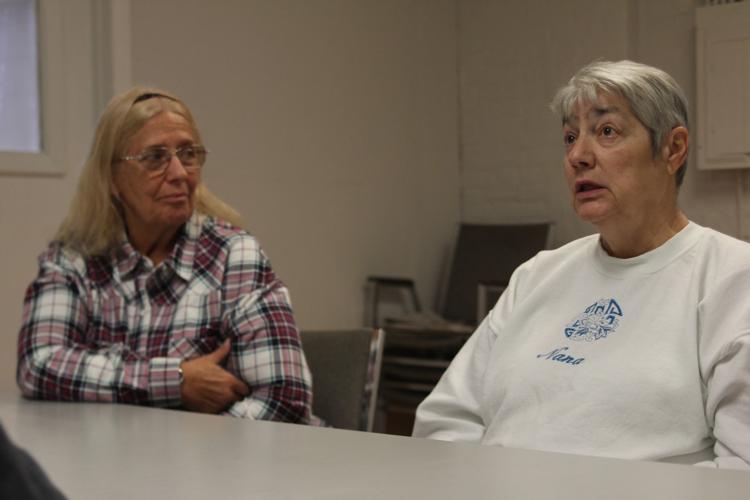 For the first time in recent memory, women are heading two of the area's largest veterans' groups.
Earlier this year, St. Albans's Melody Thibault and Milton's Dot Melton took charge of the local branches of the American Legion and the Vietnam Veterans of America (VVA) respectively, making Thibault only the second woman to head the local Legion post in its 100 years of history and Melton the first to lead the area's VVA.
Thibault, recently elected the Commander of the American Legion's Green Mountain Post 1 based here in St. Albans, served in the U.S. Army's communications centers overseas, including a post in the Central Highlands of Vietnam and postings in Germany.
Afterwards, she also served with a Vermont National Guard unit headquartered in St. Albans and formally joined the American Legion, where she was originally a longtime auxiliary member due to her father's service.
Melton, now the president of the St. Albans-based Chapter 753 of the VVA, served as a photographer in the U.S. Navy during the years leading up to the Vietnam War, working in the same photo lab that processed film from spy planes during the Cuban Missile Crisis.
She would later continue as a civilian contractor after her time spent in the Navy, shooting at several U.S. military installations to provide photos for U.S. Dept. of Defense records and military police reports.
In 1991, with some encouragement from her husband, Melton joined the then-nascent VVA Chapter 753.
Melton said her service with the Navy began shortly after graduating high school, when jobs were few and far between for someone without any job experience.
"When I was in high school, I took a commercial course figuring I'd be a secretary or a receptionist, but when I got out of high school and went to look for a job, I got the same old story: You can't get a job if you don't have experience," Melton said. "If nobody will hire you, how do you get experience?"
When she ultimately decided on enlisting, Melton said she had to convince her mother especially that it was okay for her to enlist, as, according to Melton, her mother insisted that the only women who enlisted were so-called "bad girls." "I told my mother and my mother hit the ceiling," Melton said.
Still, after some additional convincing – Melton recalled that a teacher of hers that her mother particularly liked was also a lieutenant commander in the Naval Reserve – Melton left for basic training and, eventually, school to work as a Navy photographer.
"It taught me a lot," Melton said. "I got to go to school for what I wanted to go for. The more they talked about getting different jobs, the more I wanted to be a photographer."
In that role, Melton said she worked in photography labs and also helped with military record keeping, photographing whatever happened on whichever naval base she was at to help the military keep track of what was happening. "My job was to go out and shoot anything that happened on the base," Melton said. "I really enjoyed it."
At the time, women were kept from combat postings and, save for service on hospital ships, women were for the most part relegated to the shores when it came to the U.S. Navy. Many would serve as nurses, a direction Melton, admittedly squeamish around blood, said her recruiter also pushed her toward before she decided on photography.
Eventually, Melton married and started a family. Because military policy forbade active female servicemembers from being pregnant until the 1970s, Melton was honorably discharged serving two and a half years with the Navy.
"They didn't like us getting pregnant, did they?" Thibault said after hearing this. "If they wanted us to have children, they would've issued us one."
"Plus, they told me they didn't make maternity uniforms," Melton added with a shrug.
Melton said she continued as a civilian contractor for some time after her honorary discharge. She also worked as a photographer for a studio in Vermont, before ultimately backing out of the profession.
Thibault, meanwhile, said she graduated high school at the age of 16, two years ahead of most. At the time, Thibault's parents were pushing her either toward the military – her father was a veteran – or toward the Boston Conservancy, where she had a full-ride scholarship.
"I ended up deciding to go to college for physical education," Thibault said. "I was tired of people telling me I was too young and didn't know what I wanted, so I just decided to do it on my own."
After graduation, however, Thibault said she found herself very much in the same place as Melton, and her answer, like Melton, was the U.S. military. "When I got out, I was like Dot – I had no job and didn't know what to do," Thibault said. "All of a sudden I decided 'Okay, I'll go into the service because I wanted to travel.'"
She enlisted in the Army, signing up for service in the communications field despite her recruiters pushing her, like Melton, toward nursing.
"I got my certification in the comms center, but then the problems began because there was no place to put me," Thibault said. "Little did I know, women in comm centers was not a thing."
Thibault was deployed to Vietnam, to a communications center in the Central Highlands near Pleiku. Her time in Vietnam did not last long, according to Thibault, since she had a brother in the same area and military policy forbids having immediate family members serving in the same region.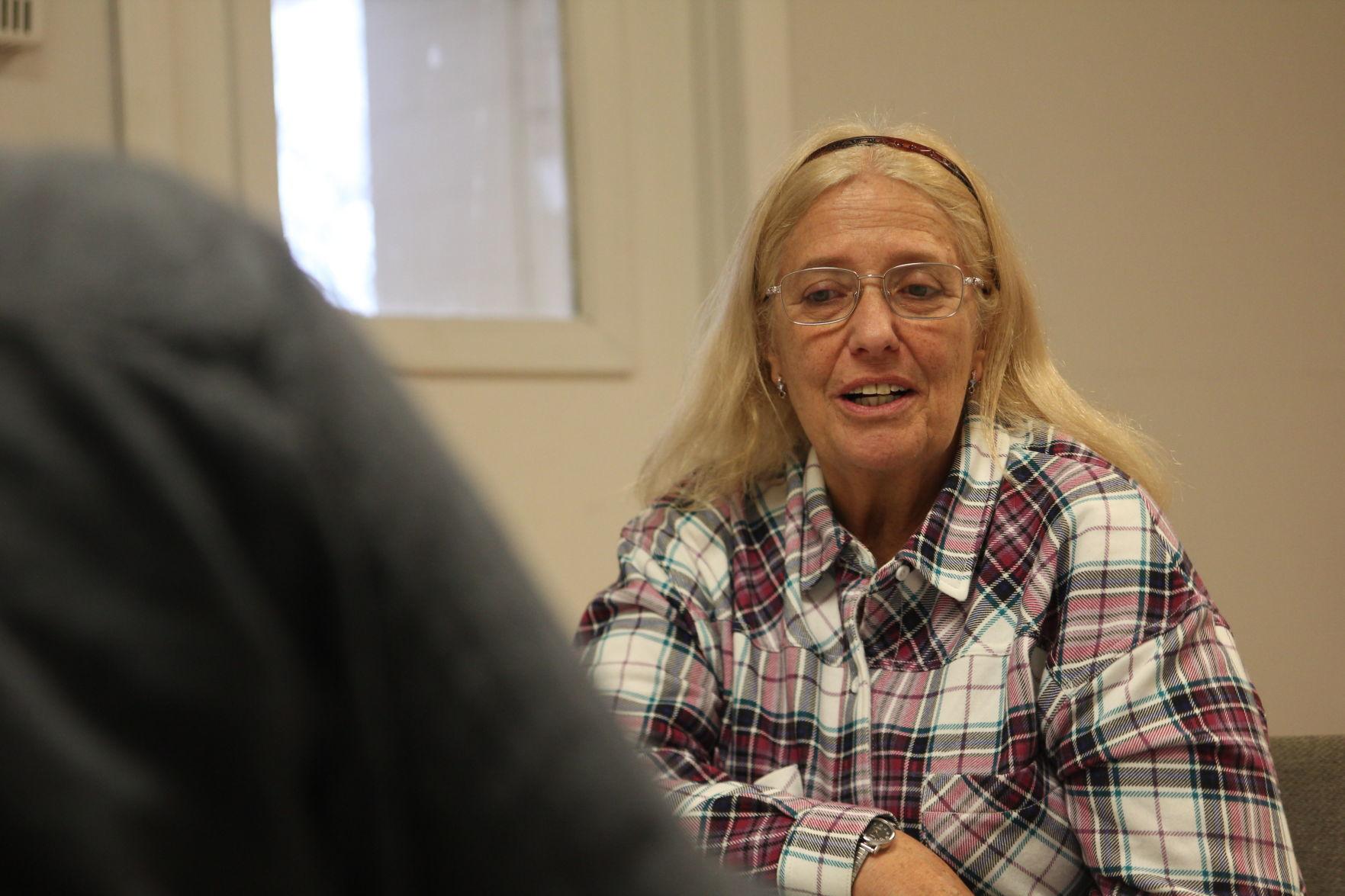 The Army moved Thibault to Germany, where they struggled with accommodating a woman among their ranks due to limited available postings within communications and due to an outright lack of women's lodging on U.S. military bases. "I must've gone to five different places in Germany, and there was no barracks for women and no comm center availability," Thibault said.
After she returned to the mainland U.S. and found herself reassigned several times over, Thibault said she, like Melton, eventually married and, with a baby on the way, the military to began the discharge process.
At about that time, the military's rules change and slowly began to accommodate pregnant women in the services, but Thibault said she decided to stay out and eventually signed up with the Vermont National Guard, "only to find, again, 'What do we do with the one female?'"
It was a question that Thibault said followed her throughout her service with the military, sometimes taking the shape of something more comical – Thibault laughed about the time a male requisitions officer at the National Guard did not think to order her accompanying pants with maternity uniform – and other times less so.
It was something that, according to both Thibault and Melton, could spill into the veterans organizations after service, where organizations typically dominated by males would relegate female members to the sidelines or auxiliary meetings – where families of veterans typically met to coordinate community service work – despite both obviously qualifying for the organizations themselves.
Even with her recent election as the Commander of the American Legion's St. Albans post and even with a slew of other officer postings in other veterans organizations, including the VVA and VFW, Thibault said that dismissiveness can still exist among some of the more stubborn members of the veterans community.
"You still get the one or two who say, 'You're not worth anything,'" Thibault said. "It used to hurt my feelings, but now if you can't see my worth, I can't see you at all.'"
Melton said she knew of at least one member of the local VVA's chapter who opted against attending meetings at least partially because of a decision she made when she was once vice president.
"We have one guy who's a life member, and because of one thing that happened when I was vice president many years ago, he won't come to meetings," Melton said. "He's one of those that think women – "
" – Are taboo in the service," Thibault said, finishing her sentence.
"And that 'women won't tell me what to do,'" Melton said.
The two agree that the culture around women in those organizations is getting better, but that it is something the two veteran leaders worry about today, especially as more women enlist in the military and as fewer veterans join traditional veterans' organizations like the American Legion or VFW once their service is complete.
"Women make up 20 percent of our armed forces," Thibault said. "They're coming in, whether you like it or not. They have the same qualifications and they have the same certifications that any of you have."
"And they're as patriotic as you are," Melton agreed.
The two women, who are active in virtually every major veteran organization in Northwest Vermont in some way, have also pushed for collaboration between the groups, which have historically competed with one another despite often overlapping membership. This past year, the organizations organized an event together for the first time in recent memory, Thibault said.
Membership in the St. Albans branch American Legion was stable and its auxiliary was actually strong, Thibault said, though the dwindling number of meeting participants worries her.
She and Melton both noted, however, that there was now a for sale sign in front of the VFW's St. Albans post. Meanwhile, according to Melton, the heads of the national VVA body were now predicting the national organization will fold by 2025.
Many of their members were older, Melton and Thibault noted, and the possibility of longtime participants passing away now hung over their organizations. Thibault said the American Legion was called on to provide an honor guard for veterans' funerals 38 times in 2019 alone.
As veterans' organizations close – headlines from around the U.S. have bid farewell to local VFW and American Legion branches – Thibault and Melton worried about what would be lost in the organizations' host communities.
There was the honor detail that could be lost for local organizations and funerals, they noted, and the loss of an American Legion or VFW could mean the loss of fundraising, charity drives and scholarships. American Legion dollars helped fund the new Collins-Perley playground in St. Albans, Thibault noted as an example.
They also feared what it meant for local veterans if these organizations started disappearing.
Veterans continue to be impacted heavily by rising suicide rates, Thibault noted, and she feared what could happen if veterans who were comfortable within organizations like the American Legion, VVA or VFW lost that support structure.
As for today, however, those veteran organizations still survive in Northwest Vermont, and two of their leaders said they are proud of their service, both in the military and through the community organizations outside of the military.
"I'm very proud of being able to help veterans in need," Melton said.
"And bringing veterans together in a comfortable atmosphere," Thibault seconded.
"We would love to get, in all the organizations, more participation and make everyone feel comfortable," she continued. "But we all need to be together and working together to benefit the lives of people that served."