Street and Nye Mountains lie at the end of a bushwhack in the Adirondacks High Peaks Wilderness. If you're not aspiring to become an ADK46'er, you'd probably never give them a nod; they don't have the 'take your breath away' views of their neighbors.
The hike to Street and Nye brought us past Heart Lake: we paused to take in the view, and I can tell you, I wasn't thinking about how happy I'd be to see that water later in the day.
Thankfully, the morning breeze kept the bugs off as we wandered through the woods and across the lovely Indian Brook, a crossing known to be dangerous in high water.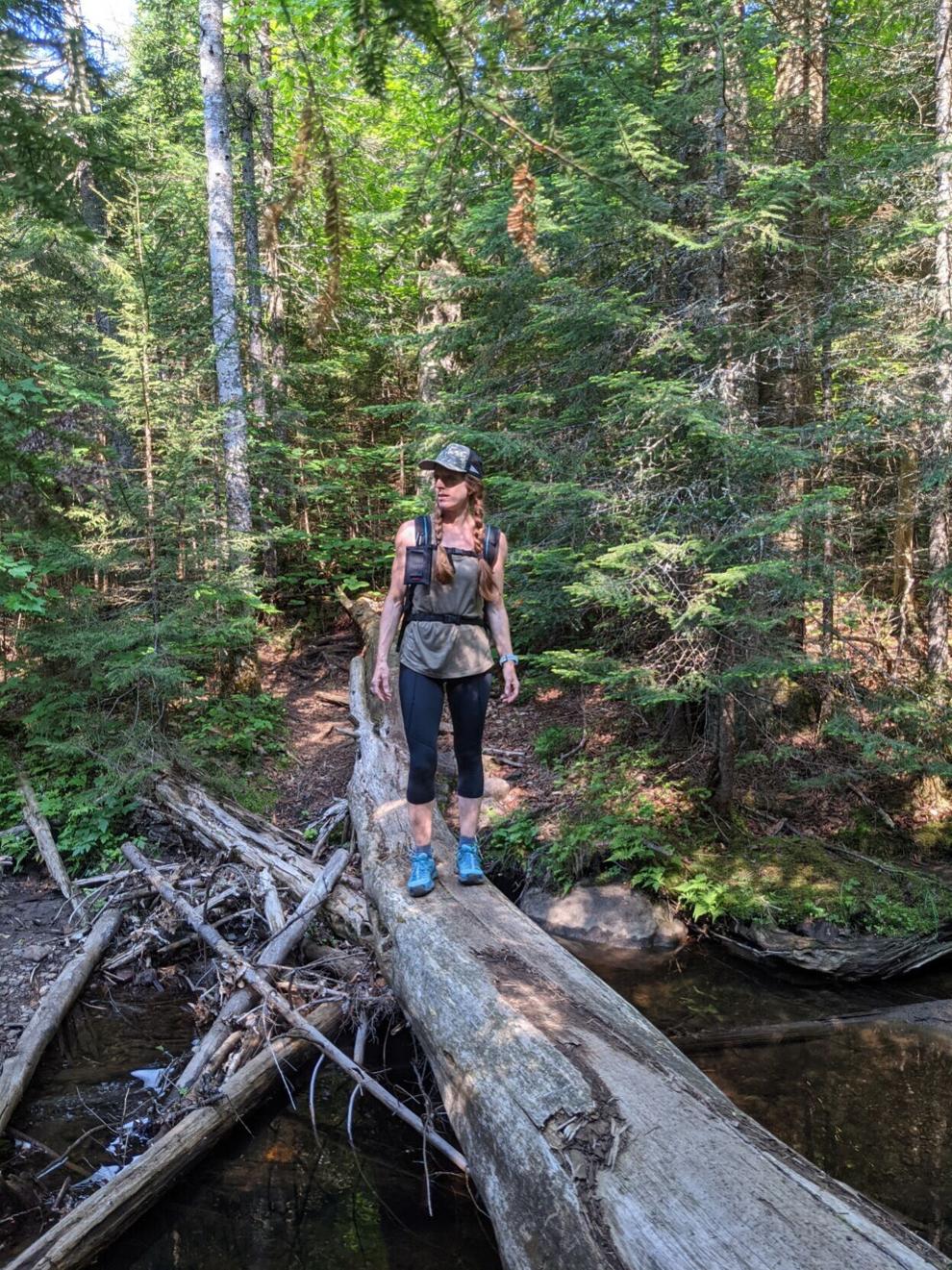 Tough bugs: We reached the crossroads to the summits of Street and Nye mid-morning; both peaks had lookouts offering lovely views of the MacIntyre Range (where we hiked two weeks before). Unfortunately, it was hard to enjoy the views because the summit-level black flies had developed a tolerance to the 15 mph winds and swarmed us.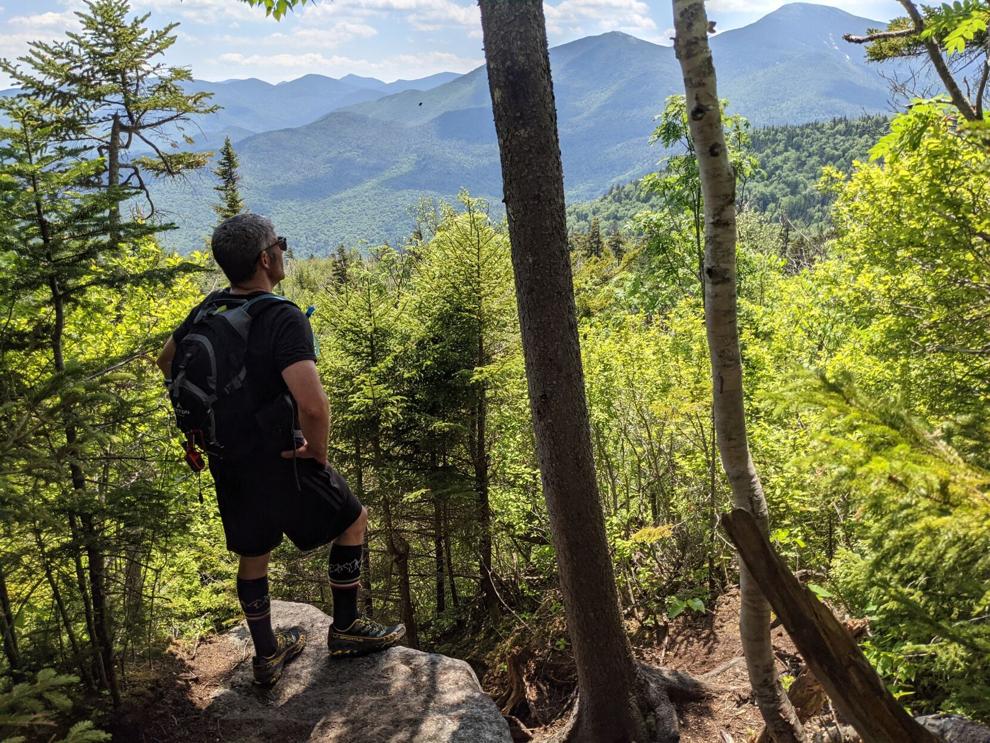 Hot weather hiking requires a different sort of toughness than winter hiking. There was a time I'd never have considered hiking in 80-degree weather, but you'd be surprised how much cooler it is in the woods and at elevation, even on a wooded summit.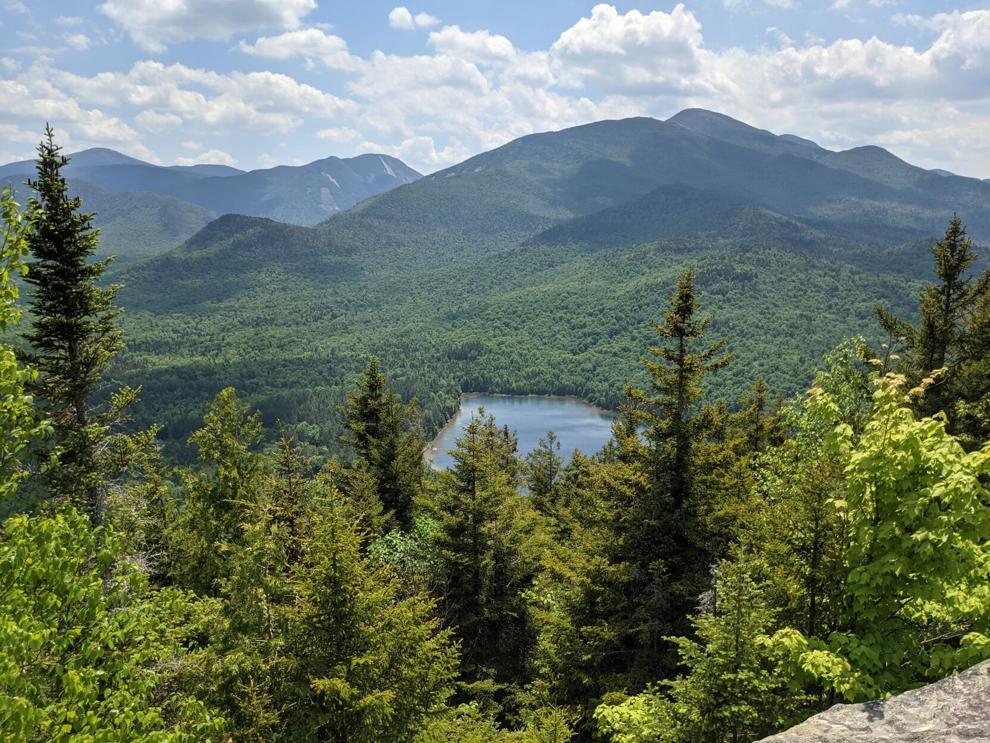 The icing on the viewless cake: After summitting the two high peaks, we added Mt. Jo, a 2800 foot peak billed to have unique views of the higher summits. We could see Heart Lake and many of the high peaks from the summit, and the additional mile and a half was a fun scramble through rock formations. What it lacked in height, it made up for in variety!
Post-hike refreshment! At the base of Mt. Jo, we reached the sandy shore of Heart Lake; I wasted no time taking my first post-hike swim of 2021! I went right in with my hiking pants and jog bra, and it was amazing! If you have the opportunity for a post-hike swim, you should always take it. Clothes will dry.