In June of 2020, Adam and I were kicking off the last leg of our NH48 adventure, our quest to hike the 48 4,000-foot peaks in New Hampshire. After the Covid lockdown, we were excited to hike in a different state, and on June 15, we got an early start and drove to the Greeley Ponds Trailhead in Lincoln.
Mount Osceola and East Osceola provide unique views of the gorgeous Pemigewasset Wilderness and the surrounding mountains. Osceola has stunning views; East Osceola is wooded, but we found the trail between the summits had plenty of lookouts.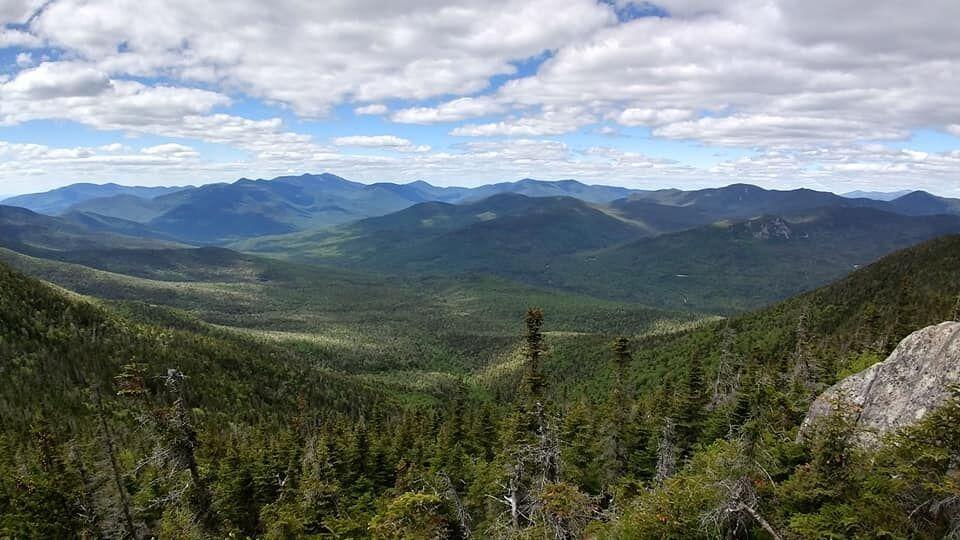 Who doesn't love a rock chimney? There's also a rock chimney between the peaks, and for that reason, we didn't bring our dog Yadi. While I love a steep, scary chimney descent, Yadi doesn't.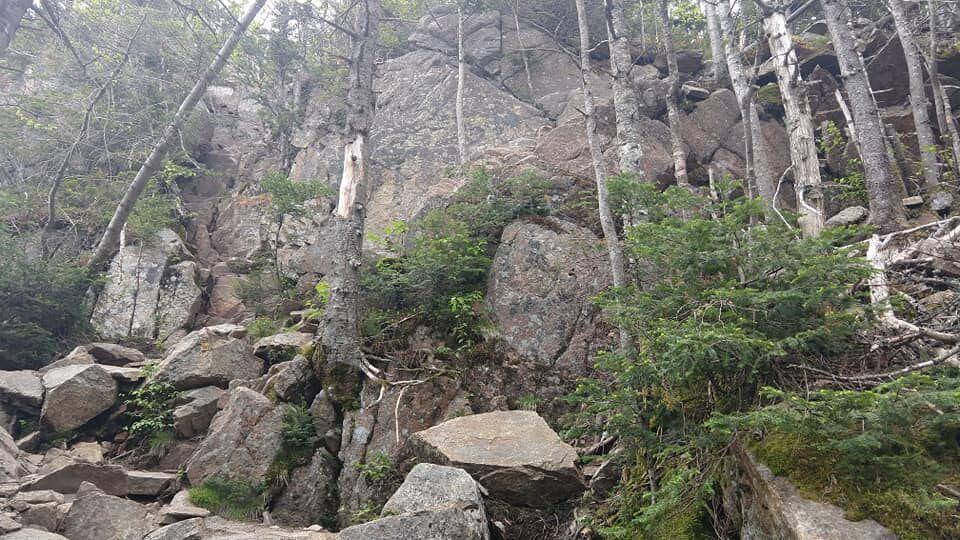 If you've read this column before...you know I feel it's necessary to hike at least as long as we've been driving in the car, so we needed at least five hours on the trail. I did a little digging online and found a 15-mile loop that allowed us to see all the attractions and have plenty of trail time!
The loop brought us past the Greeley Ponds, nestled under mountain peaks. The photos I captured are some of my favorites. It brought us to Mount Osceola's expansive summit, down the chimney, and up to East Osceola.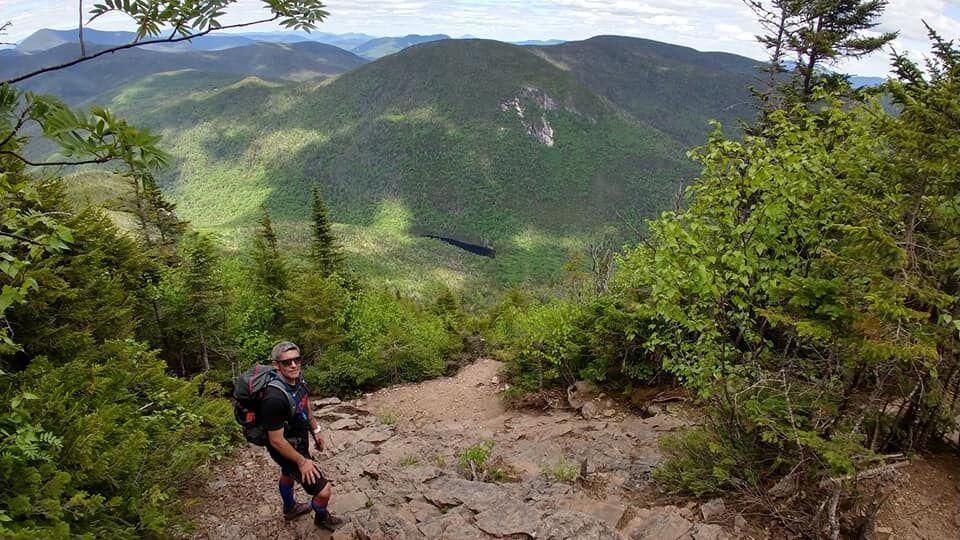 Why should you visit wild places? If you've never gazed over a vast expanse of wilderness, you should! The 'Pemi' Wilderness, includes some of New Hampshire's most beautiful peaks, streams, and scrambles, and from the lookouts along the trail to the east peak, we soaked in views of all the mountains we'd already climbed; it's a wild feeling knowing your feet have covered all that terrain.
The bugs, though...The last portion of the trail was a steep, wet scramble down a rocky and root-filled path. We slipped and slid and laughed until our feet hit smooth ground. I pulled my shoes off for a quick dip in a babbling brook, but the buzzing of bugs almost ruined the pleasure of the cool water. They'd have eaten me alive if I stopped any longer!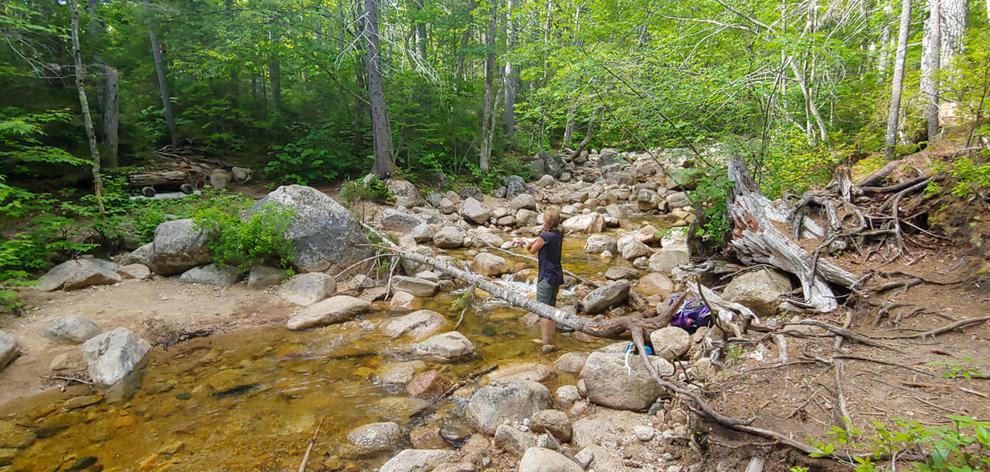 The road less traveled: When you head out on the trail, don't be afraid to research ways to enjoy a longer, more interesting outing. Often, the road less traveled really is filled with unexpected adventures!