Have you ever dropped into a cave, squeezing through a space just wide enough for your body and your pack? Well, if that's the kind of thing you enjoy, have I got a hike for you!
The trails less traveled: Most people summit Mount Mansfield via the scenic Sunset Ridge Trail or the Long Trail. Adventurous types tackle the short and steep Hellbrook Trail but check out the Halfway House Trail to the Canyon Trail if you're looking for something unique and a bit off the beaten path. This route, which passes just below the ridgeline of Vermont's highest peak, is a playground of caves, rock scrambles, and bouldering.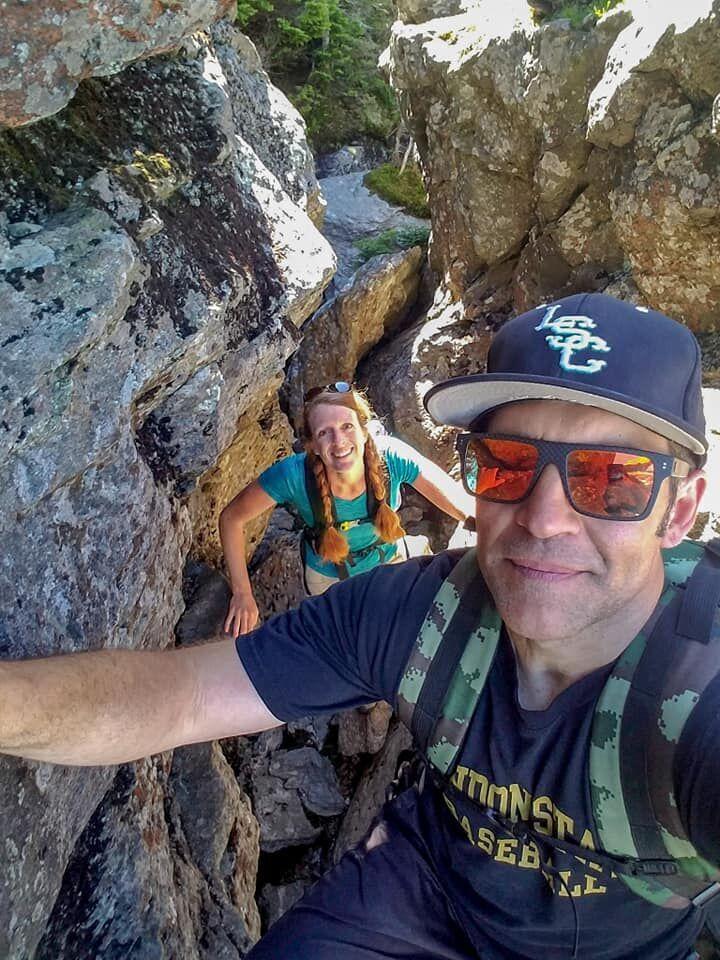 Adam, our son David, and I explored the Canyon Trails (there's the Canyon Trail and the Canyon Trail North) on a bluebird day. We were ready for an adventure, and we got a great one! David was preparing for an overnight hike, so he hiked with his heavy pack to get a feel for it. I was glad to have my light pack since there were lots of tight spots!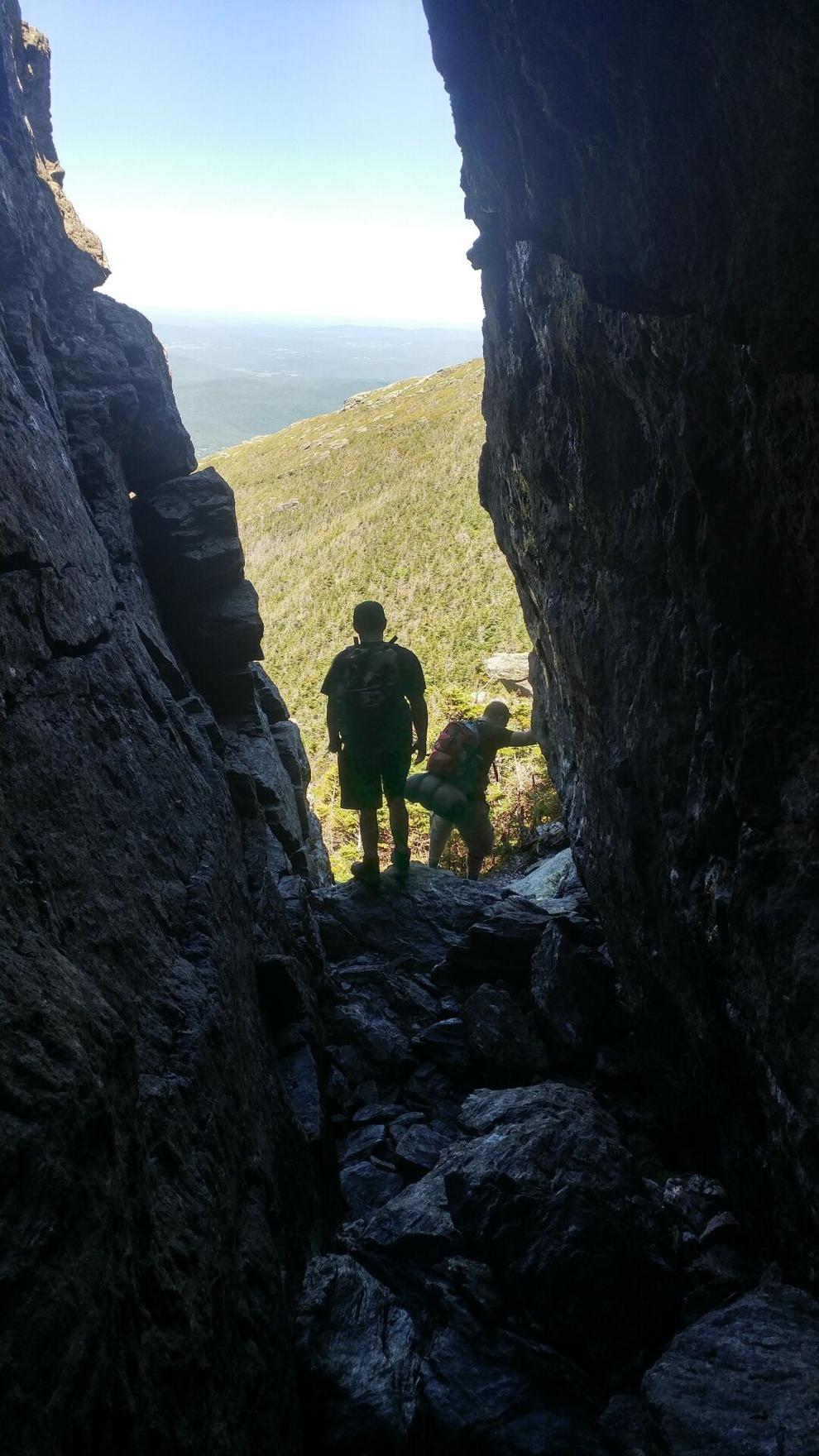 I'm a big fan of rock scrambles and caves! I'm one of those people that loves a good rock scramble, and the caves on the Canyon Trail are right up my alley! They're large and airy, with views that look out over the valley below, and you never feel like you're getting swallowed by the earth (that's a big plus!) 
There are views to be seen along this route, but the traverse requires many hand and footholds, so our eyes were on the terrain around us most of the time. 
After passing the Subway (cool ladders in here if you do it!), we continued our scramble, eventually leaving the caves behind and coming out onto a series of boulders and ledges with expansive views.
At the end of the Canyon North Trail, we hopped onto the Long Trail to make our way to the Chin (the summit of Mt. Mansfield) before heading down Sunset Ridge to our car.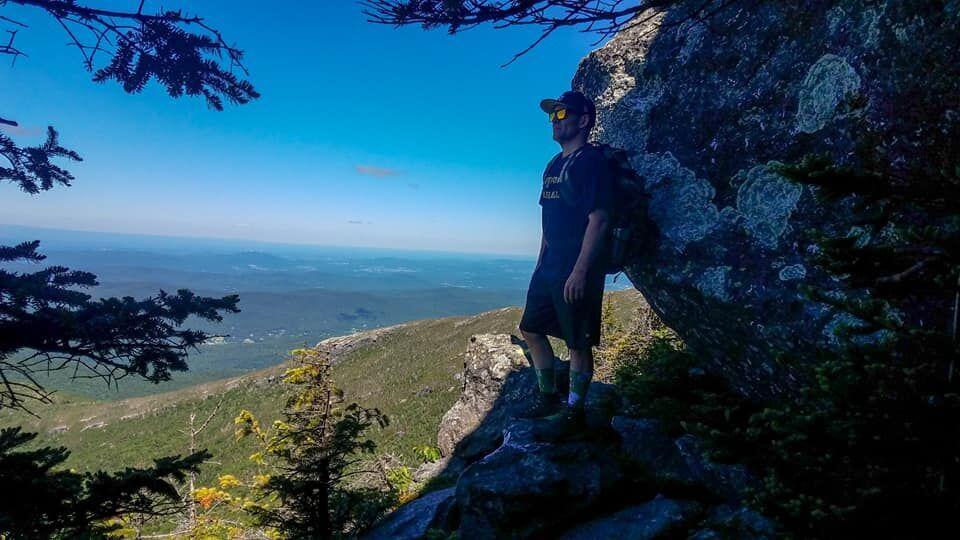 Are you looking for something truly unique to hike in Vermont? If you're okay with heights, caves, and scrambles, and you want to see an entirely different view of Mt. Mansfield, check out this hike. I've summited Mansfield many times, and the first time I hiked this trail, I felt like I was hiking a different mountain. The trail has the flavor of some of its White Mountain neighbors while still being totally Green Mountain in nature.