Standing at the edge of Big Falls in North Troy, was one more reminder of how much beauty our tiny state has inside its borders.
The falls and gorge at Big Falls State Park might only be comprised of only 16 acres, but when you get out and start exploring, you'll be amazed at the area's diversity. The Missisquoi River flows into a deep gorge, plunging through boulders and rugged rock formations before emptying in a peaceful flow below.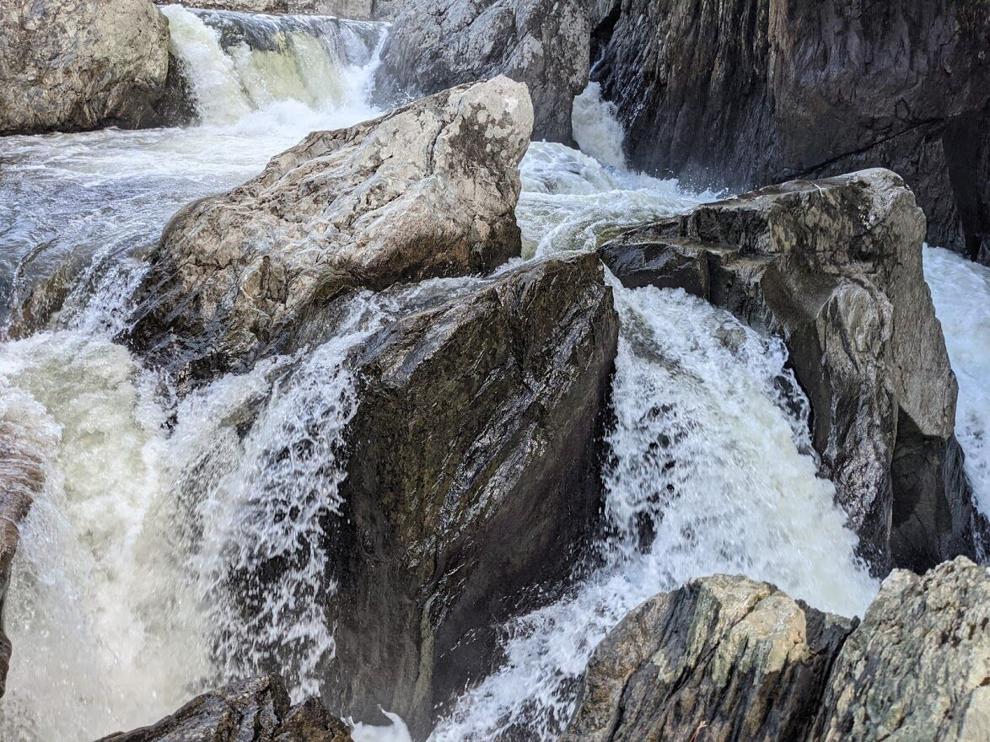 Our trip to Big Falls State Park began in the checkout line at Hannaford in St. Albans. As I was waiting with my heaping cart, a kind woman asked me if I'd ever visited Big Falls.
That conversation stuck in my head, and when Adam and I had some free time on Sunday, we loaded up our dogs, Mia and Yadi, and headed over Richford Mountain to pay the falls a second visit.
We reached the falls, and before we left the car, we could hear the roar of the water. I could barely contain my excitement as we got the dogs out and headed for the river.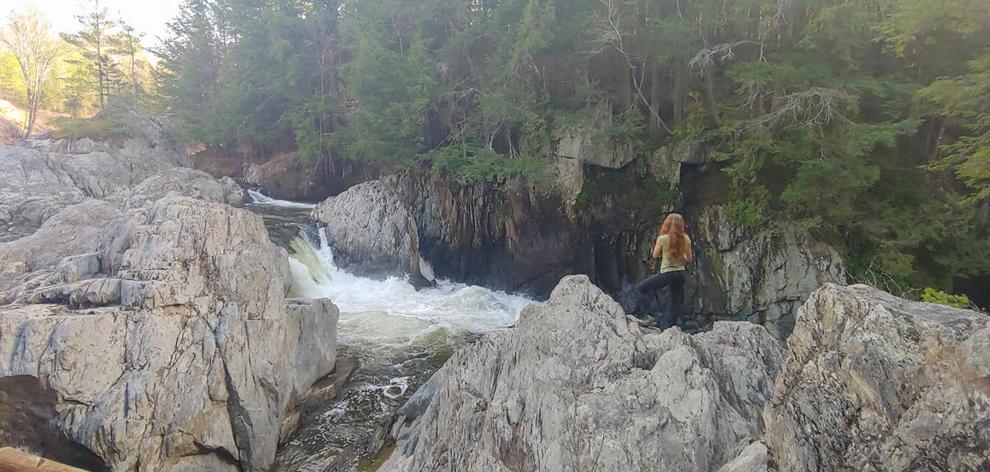 I've seen a lot of beautiful scenery, but this trip to Big Falls will stand out! The sound of the falls was almost deafening as the creamy, white water poured over and around the rocks. I clamored down as close as I safely could, the spray from the water misting my face as I stared in wonder.
Not everyone was enjoying the outing at this point! Yadi has a defined sense of self-preservation, for himself...and me! He wasn't thrilled with my exploration of the falls, and even though he was far behind me, he could see what was ahead, and he loudly barked his displeasure!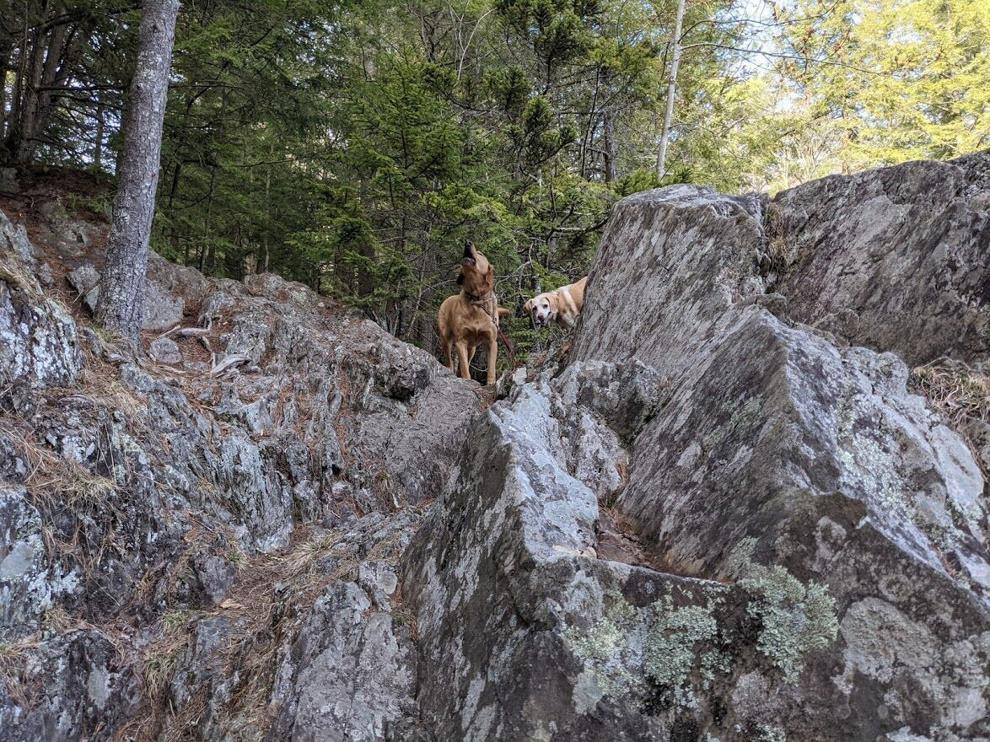 After taking photos and videos, we spared Yadi further torment and headed to the upper lookout. This spot gives a bird's eye view of the falls as they flow into the gorge. If you're scared of heights, tread carefully here! Yadi did not go out for a look.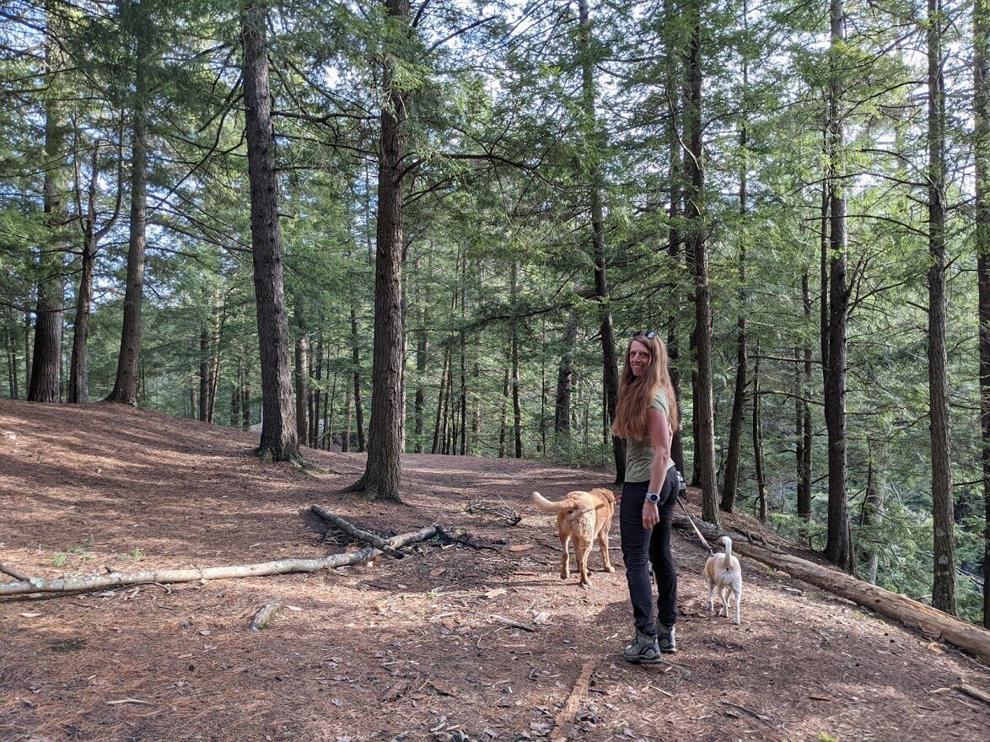 We made our way through the lovely old-growth hemlocks and pines to the calm section of the river. Needles carpeted the forest floor and Yadi quickened his pace as he saw swim-able water ahead!