The ground across Vermont is blanketed with snow, so it's time to grab the sled and head to a local hill for some timeless winter fun.
Here's where to go sledding nearby:
Hard'Ack Recreation Area, St. Albans
Located on Congress Street in St. Albans, Hard'Ack Recreation Area offers sledding on both big and small hills, perfect for when there's a fresh dumping of snow. Save yourself the trek up the hill by utilizing the area's nearly 700 feet of tow rope.
There is no charge to visit Hard'Ack, but donations to help with upkeep and upgrades are gladly accepted. The area also provides access to trails for skiing, snowshoeing and cross-country skiing.
179 Congress St., St. Albans
Open Hours:
Monday-Thursday 3-6 p.m.
Friday 3-8 p.m.
Saturday 10 a.m.-8 p.m.
Sunday 10 a.m.-6 p.m.
During school vacations 10 a.m.-6 p.m.
Be sure to check Hard'Ack's Facebook page for updates, as the schedule is also weather dependent.
---
Sharp Park, Milton
Get ready for a thrilling ride down a steep and curved track at Sharp Park in Milton. Sharp Park's tubing hill is 0.25-miles long and shaped like a bobsled or luge run. Though you have to hike back up the hill to go again, steaming hot chocolate will keep you fueled.
To sled, children must wear helmets, which are sanitized after each use. Guests can bring their own sleds or rent one for $20. If a tube is rented, the $10 parking fee is waived.
204 Cobble Hill Road, Milton
Upcoming open hours:
12-4:30 p.m. Thursday, Jan. 7
10 a.m. — 4:30 p.m. Saturday and Sunday, Jan. 9-10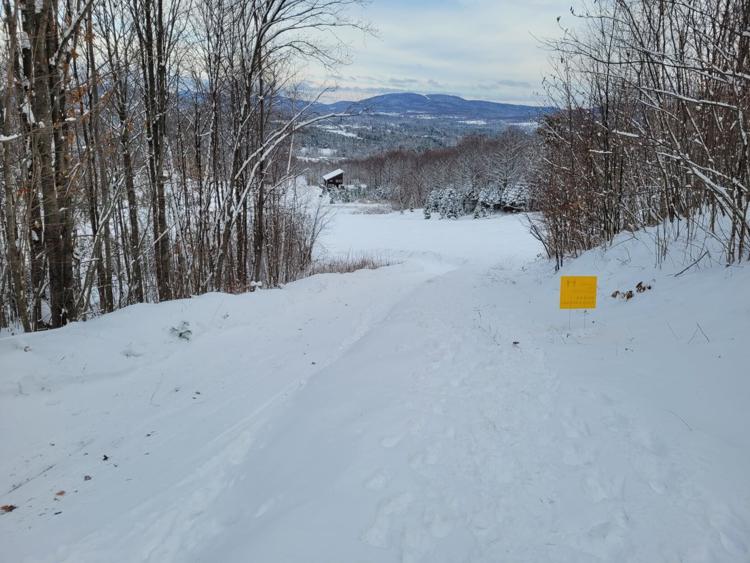 ---
Casey's Hill, Underhill
On Pleasant Valley Road, in the foothills of Mount Mansfield, Casey's Hill is a Vermont classic. This hill boasts a steep start and a long runout perfect for snowday fun. In 2005, Jericho Underhill Land Trust raised $245,000 to purchase and conserve the famous winter sliding hill for the Town of Underhill. Sledding is free for visitors. Be sure to stop at the Underhill Country Store while you're there for sandwiches and a warm drink.
68 Pleasant Valley Road, Underhill
---
Bellows Free Academy, Fairfax
Behind the school on Hunt Street, locals and visitors alike have found the long, steep hill to be perfect for sliding adventures. Sledders say to stay to the left of the playground for the most fun.
75 Hunt St., Fairfax
---
Landry Park, Winooski
A short, but steep slope awaits you at Landry Park in Winooski. Beware of the chain link fence near the bottom, which could be a hazard for those going too fast.
53 Pine St., Winooski
Have a question you'd like answered? Send an email to bhigdon@orourkemediagroup.com.