MONTPELIER – Small majorities in the two houses of the Vermont General Assembly convened this week to pass emergency legislation expanding unemployment benefits and health care supports to fortify the state's response to the COVID-19 pandemic.
After procedural issues delayed a House of Representatives vote into early Wednesday evening, the House handily passed two bills intended to expand capacity in Vermont's health care system and expand unemployment benefits intended to offset economic shocks caused by the COVID-19 pandemic.
The Senate had passed both bills the day prior with only 17 of its 30 members assembled – enough to provide a voting majority and allow other members of the Senate to stay remote and avoid risking exposure to COVID-19.
A centerpiece of the bills passed Tuesday and Wednesday expands unemployment benefits for workers who leave work due to medical concerns related to COVID-19 or were laid off as a result of the executive orders issued to mitigate the spread of the novel coronavirus responsible for COVID-19.
Under this same legislation, a moratorium was placed on disconnecting water and sewer connections while Gov. Phil Scott's declared state of emergency remains in effect, with the moratorium affecting both municipalities and any company regulated by Vermont's public utility commission.
Among the measures for expanding capacity in Vermont's health care system was legislation allowing retired and out-of-state health care providers to practice in Vermont for the duration of the pandemic and measures expanding the use of telemedicine in Vermont.
Pharmacists are also allowed under new legislation to continue servicing prescriptions for medications treating chronic or long-term conditions in situations where the patient is struggling to meet with their medical provider to have their prescription renewed.
Hospitals also had provider taxes waived for the duration of the pandemic.
The legislature also approved measures allowing municipal bodies to meet and vote remotely so long as the public had a means to attend remotely.
Among a package of temporary reforms intended to limit possible exposure to COVID-19 during Vermont elections, candidates for Vermont elections are no longer required to gather signatures for a petition and measures were put in place allowing towns to conduct elections through mail-in ballots.
As emergency COVID-19 measures worked through the legislature, members of Franklin County's delegation from both sides of the aisle heralded the bipartisan nature of the bills' passage and implied more would likely follow in the coming weeks as the COVID-19 pandemic deepens in Vermont.
"In the Senate, we are continuing to deal with the myriad of issues that are arising from COVID-19," said Sen. Randy Brock, R-Franklin. "The senate as a whole and separately the Senate Rules Committee continues to meet at least daily – seven days a week – by conference call and the standing committees also meet depending upon what issues – all related to COVID-19 – demand further action.
"I continue to be impressed at how well members, working with the Scott administration, are formulating solutions to problems we have never seen," he said. "Sometimes, government has not moved as quickly as all of us would like, but we also recognize how mammoth a set of tasks are at hand."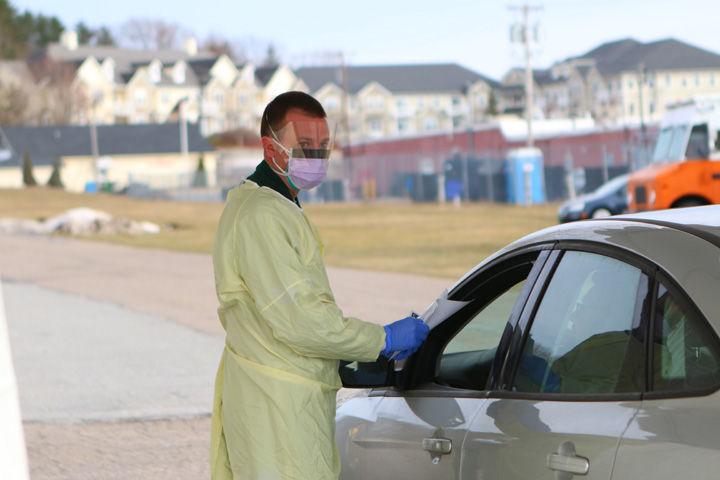 While the Senate passed both bills through shorter session with fewer legislators physically present, plans to rush those measures through the House were derailed early Wednesday afternoon after a representative from Arlington repeatedly called for a quorum, forcing House leaders to bring in a voting majority before either measure could pass.
House rules assume a majority of legislators are present when convened unless otherwise challenged.
Rep. Barbara Murphy, I – Fairfax, was present for Wednesday's vote after the quorum was called, even though plans had been made for a vote from the floor to allow remote voting which would then have been ratified by a fuller vote including those online. Calling the quorum forced more legislators to come to the statehouse and to remain there longer. On Thursday, Murphey said she was "saddened that a process designed to protect the population from more exposure to the COVID-19 virus was derailed by a single member."
"It was with pride and support for all who are putting themselves at risk daily to keep our societies' needs met that I was present," Murphy said, later adding, "We will move forward using our modern tools to continue to do our work in this crisis. Be well."
Emergency measures passed through the Vermont legislature come as unemployment has skyrocketed as a result of the COVID-19 pandemic, with Bureau of Labor Statistics numbers reported by VTDigger Thursday showing applications for unemployment insurance in Vermont exceeded even the highest numbers reported during the Great Recession.
Nationally, a record 3.3 million have applied for unemployment nationally insurance as COVID-19 and states' response to the pandemic bring large sectors of America's economy to a halt.
As of Thursday afternoon, Vermont's Dept. of Health reported 158 positive cases of COVID-19 in Vermont and attributed nine deaths to the disease.
While most cases of COVID-19 will result in either mild or moderate symptoms, a minority of cases could result in severe symptoms and even death.
Following Wednesday's vote in the House of Representatives, approved COVID-19 legislation had been sent to the governor's office.
Scott is expected to sign the legislation quickly.